Conceptual artist Andree Wallin was gracious enough to allow me to purchase non-exclusive rights to another of his paintings for the cover of my short story collection. The cover relates well with my story Rena's Song which makes its debut in the collection. For those of you paying attention, Rena makes a brief appearance in The Far Bank of the Rubicon. She doesn't come off in a good light, which I thought was totally unfair, so I decided to write a story about her. I think Rena's Song is one of my strongest short stories to date. The collection will be available for purchase on Amazon on August 23rd.
Here is the paperback cover: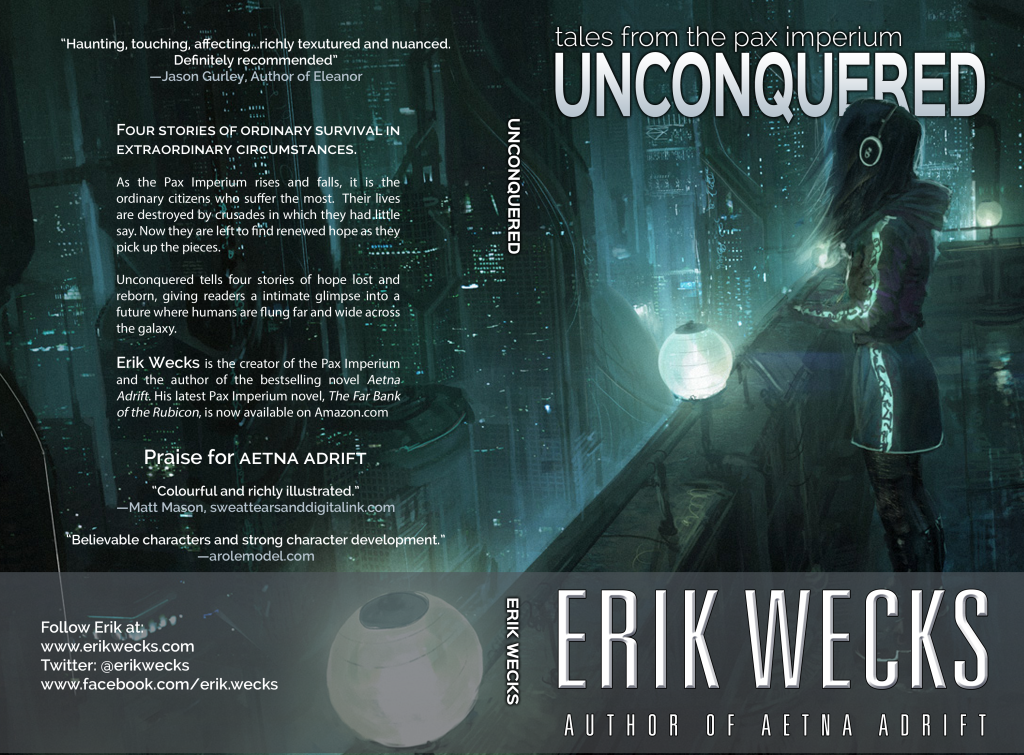 Here's a look at the whole piece of art which you can find at www.andrewallin.com.