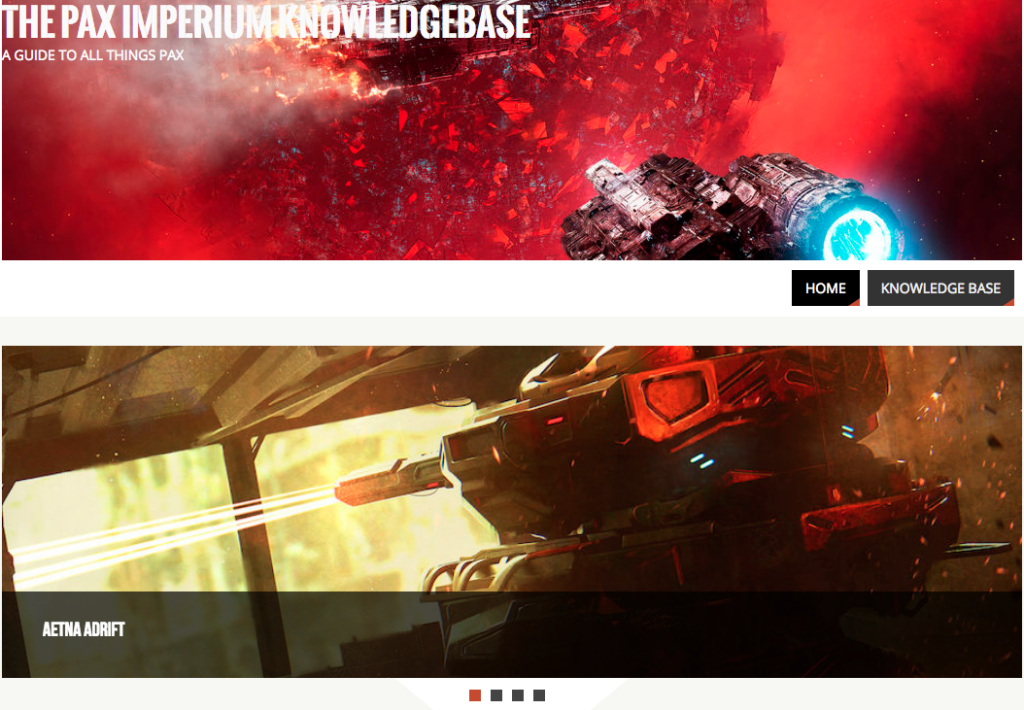 I've been talking about it for a couple of years now, but I finally did it. The Pax Imperium Knowledgebase is up and running. This is your glossary for all things Pax.
What's the Purpose?
In truth, I wrote the knowledgebase to make sure that I didn't lose track of a character's name or a ship's name. So this is really my tool to keep my names and places straight, which will be important in the forth coming Athena's Revenge, which will revisit many of the places and ships already mentions previously. I decided that rather than keeping these notes to myself I would publish them and give you my fans access to them.
How Can It Help Me?
Do you ever get the sense that you heard a name somewhere before? Or are you curious about when a character, a planet, or a technology was first introduced? This is where you can go to find out. This also where you can go to find out more about the system of gate travel that allows the Pax Imperium to exist. The database is searchable, or you can look through each of the categories and find what you're looking to find.
What About Spoilers?
I did my best to keep the information as spoiler minimal as possible. My strict rule was that I would present a person or a ship in the way they first present themselves in the Universe. There are a few exceptions but mostly I stick to this rule. I also try very hard to not give away the plot of any Pax Imperium Story. So is it spoiler free? Mostly. I did my best. If there are entries that spoil something for you, please write me at erikwecks@gmail.come and let me know what I need to change.
Can I edit entries?
Not at this time. This isn't quite a Wiki. I needed the site to be as spoiler free as I could make it, so I'm not willing to open it to editing. However, if you're just dying to see something added or have an entry changed, pleas feel free to shoot me an email and I happily consider your suggestions for inclusion, and who knows. I might even give you editorial privileges.
What is included?

Right now I have included documentation from Brody, Aetna Adrift, and The Far Bank of the Rubicon. I intend to add Gravlander, the three remaining short stories, and Athena's Revenge after I finish the latter.