PURCHASE AETNA ADRIFT ON AMAZON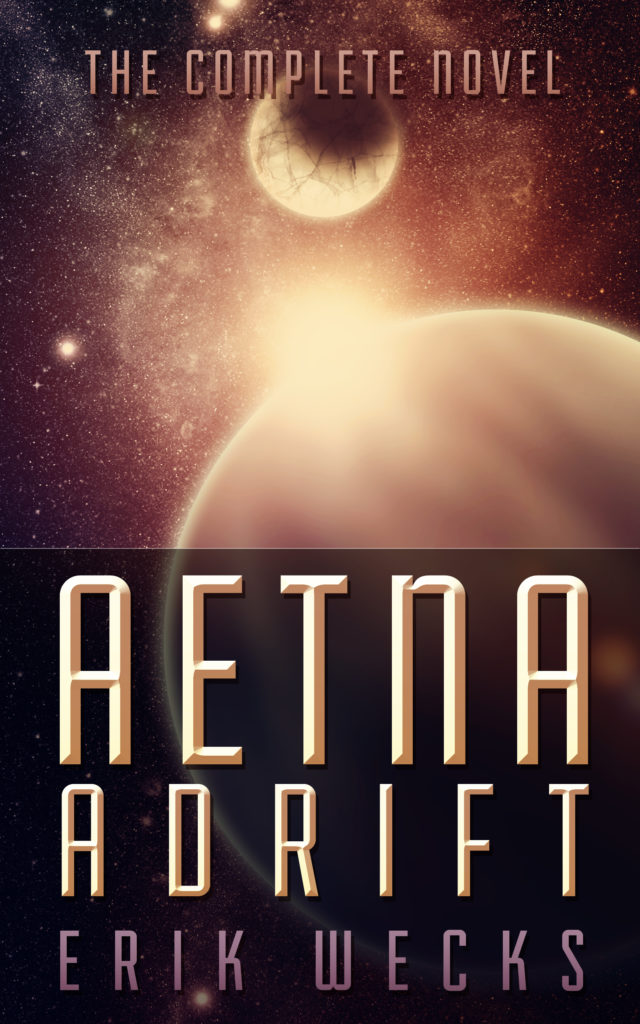 Recently, Aetna Adrift has been racking up some great reviews from readers on Amazon. In their entirety, here are the last five:
"Don't start it at bedtime unless you want to be up until you finish it — it's not the kind of book you stop until the end."
"I really enjoyed this one! great space opera. the thoughts of the protagonist were rather interesting. somewhat unusual for a space opera genre tale."
"A refreshing point of view on adult maturity set in a revolution in outer space. It's easy to see where our nation could end up if the haves keep preventing the have nots from ever getting any."
"I loved this book. It was well-written and kept my attention riveted from beginning to end, which is hard to do. I also enjoyed the life lesson that the main character learns that is intertwined within the plot. The characters are mostly well-developed and it was just overall a very good read. Kept me up all night! I would highly recommend it to anyone who loves sci-fi/fiction and fascinating story-lines."
"I am extremely choosy about the science-fiction I read. While I profess to be in love with the genre, more often than not when I pick up a sci-fi book, I get bored or irritated and put it right back down. But this book, this book I absolutely love. I even convinced hubby, who doesn't read nearly as much or as often as I do, that he had to read this book. Because it is simply fantastic. The characters, the plot, the world the author created. I love it, and you will too. It's gritty and lively and emotional and keeps you on your toes. By the time I was halfway through the book I *could not stop* until I finished it (yes, I was supposed to be doing something else, but oh my god, this book). Read it. And then join me in impatiently waiting for the next one. Because oh my goodness, I can't wait to read more about this universe."
It isn't just the readers who like this book, either. You can also find links to six different editorial reviews here.
If you haven't read it yet, now is a great time to pick up a copy and give it a whirl. I am about ninety days out from publishing the sequel. But beware! As three of the reviewers pointed out, apparently you can't stop once you start.
Related articles