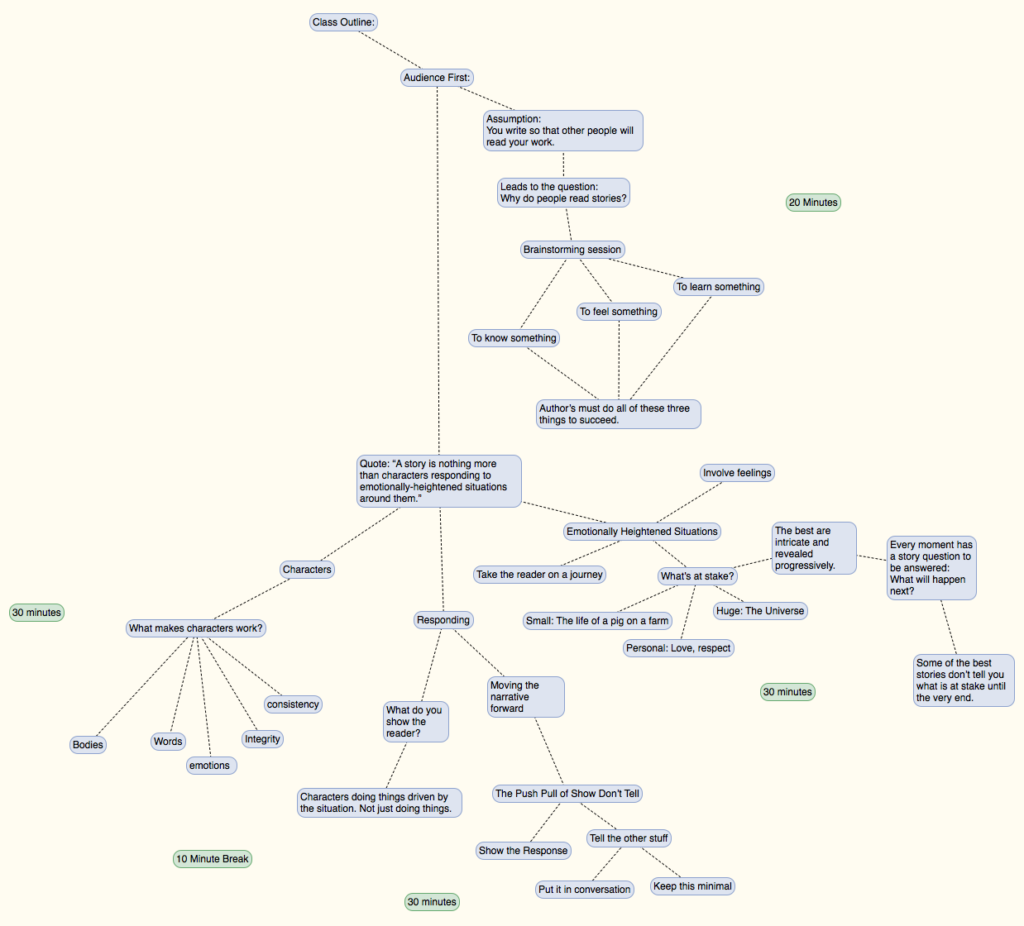 Recently, I discovered Scapple by the makers of Scrivener—the greatest writing tool ever created. It's a simple mind-mapping tool. Just write a note, drag it onto another, and you create a connection between the two.
Literature and Latte has an incredible talent for simplifying and streamlining, leaving behind the efficient essence of the tool. Scrivener is an incredibly powerful writing and publishing tool, which revels in its ability to do just what the writer wants. Yet, the experience for the user is clean and easy. If a large corporation tried to create Scapple, it would likely be so bloated with "options" for different ways to connect information as to be unusable.
As I have been finishing On the Far Bank of the Rubicon, Scapple has been an invaluable tool for getting things down where I can see them. One of my favorite parts of Scapple is that even the act of outlining a chapter can create something I find visually appealing. When the novel comes out, I will be publishing some of my chapter outlines for those of you who already have read the book, so you can get a "behind the scenes" look at my process.
For now, I can share the outline I created this morning for the writing class I will be teaching at the Cascade Park branch of the Fort Vancouver Regional Library. Just know there will be more to come.