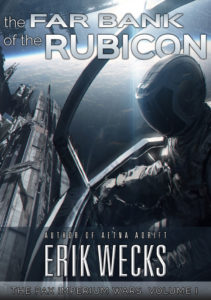 The Far Bank of the Rubicon just got its first editorial review. It's great!
By the end of Rubicon, you've developed that pleasing compulsion to immediately buy the next book in the series to find out what happens next… if you're a fan of Weber's Honor Harriman series, The Uplift Saga, or similar tales of galactic swashbuckling, you'll greatly enjoy The Far Side of the Rubicon.
You can read the whole review over at Rule-Set.com.