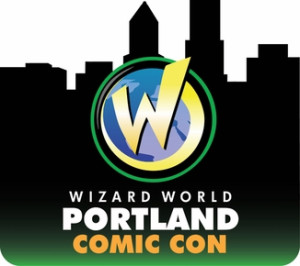 I am getting my geek on this weekend at Portland's first Wizard World Comic Con. The guest list looks outstanding!
On Saturday, I will be moderating a panel of Portland science fiction writers, including Daniel Wilson, Will Hertling, David Levine and special guiest  Christopher Claremont! We are going to discuss how science fiction can help shape the future and our beliefs about what is possible.
I will also be on the GeekDad/GeekMom panel on Sunday, with Jonathan Liu and Cathe Post. We are so lucky to have Daniel Wilson as our moderator.
If you spot me on the convention floor don't hesitate to come up and introduce yourself. I am looking forward to seeing you there!