FINALLY A HANDBOOK FOR
THOSE WHO SERVE ON THEIR HOA BOARD
GET YOUR COPY TODAY!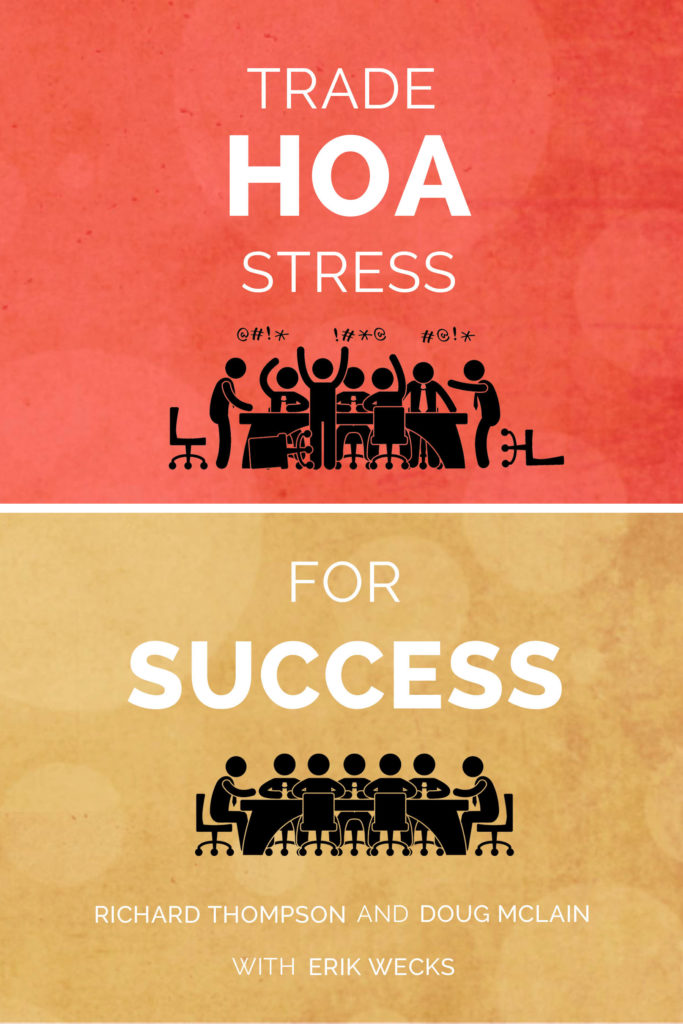 OVER 80 AMAZON REVIEWS! AN AVERAGE OF 4.6 STARS!
Too often serving on your HOA board feels like a no-one-wanted-it-and-I-got-stuck-with-it kind of position, but a few simple changes can turn HOA drudgery into an enjoyable and, dare we say, rewarding experience.
Trade HOA Stress for Success explores proven methods to transform your board from a crisis-driven, over-worked, and isolated group into a focused team with clear goals and direction. Learn to communicate the board's success to your members and create the kind of care-free living an HOA promises. Written by industry experts, Trade HOA Stress for Success will give every member a shortcut to years of HOA management experience without learning wisdom through costly mistakes.