Hear the Personal Story Behind the Best Selling Book
An Amazon Personal Finance Best seller!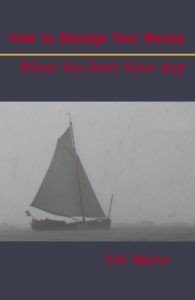 "We'd argue that Mr Wecks' book is the definitive guide to a better life with your finances – especially if you're currently battling with debt."— Payday Angels.co.uk

"I've watched pledge-drive specials on PBS, where financial gurus offer "sure-fire" steps promising to take me from the depths of debt to the lap of luxury…. Wecks offers more practical advice than those specials, with a more plausible goal: avoiding the traps laid by a system and culture that seems to accept debt as a simple part of everyday existence."

— T. Weber "Brightdreamer"

I bought this book today. I started reading and I did not close this book until I finished it. It took me 10 hrs. I normally don't like books and I hate to read but this one is an exception. This is an amazing book and I would recommend to all my friends. —Riza
Mr. Wecks eloquently lays a very practical plan on how to spend your money no matter how much you bring in each month, but the real genius of Mr. Wecks book is his advice on how we need to reset our values when it comes to spending our money. —Tim
Personal Finance For those Just trying to Make ends Meet
Unlike many personal finance books, How to Manage Your Money When You Don't Have Any was specifically written for Americans of all income levels who struggle to make it on a monthly basis. It provides both a respectful, no-nonsense look at the difficult realities of life after the Great Recession and a hope-filled, easy to follow path toward better financial stability for even the most financially strapped households. Created by a financial expert who hasn't struck it rich, How to Manage Your Money When You Don't Have Any offers a first hand story of financial survival in the face of rough times. Rather than emphasizing wealth creation, How to Manage Your Money When You Don't Have Any teaches readers to do the best they can with their income no matter its size. Content rich, personal, and jargon free, the book is opinionated and at times humorous. Full of current everyday references, it is meant to be a quick read which will appeal to the average reader just struggling to make ends meet.
Available in Paperback and for Kindle