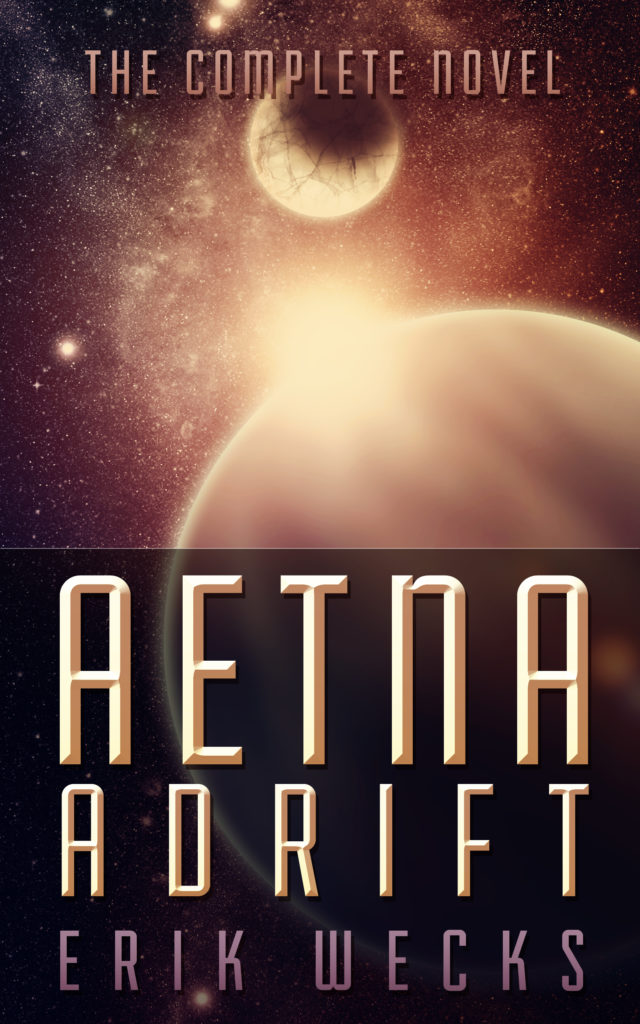 I am still climbing a steep learning curve when it comes to marketing my books. (It's Part 1 folks…)
Since I launched Aetna Adrift: Part 2, I have had serious trouble getting lift off. My marketing efforts have been spread between Part 2 and the new Complete Novel. Before I could even get started, I had to redo my covers and my blurb.
Once I got that fixed, I have had a bit of trouble figuring out just what I wanted to market. I knew I had an audience of over 7,000 buyers for Aetna Adrift: Part 1 (Aetna Rising), most of whom were eagerly waiting the conclusion. (Then there were those who wanted to burn me in effigy. I still have no idea what upset them so. Any ideas?) 
I figured the best option was to get Part 2 into the hands of my existing audience. The idea was that once everyone who liked Part 1 found out about Part 2, they would buy it, love it, and then things would start to take off. The Complete Novel would then follow behind.
Nope… Didn't happen.
Amazon offers me no way to contact these readers directly, so I couldn't let them know that the conclusion to the story started in Aetna Rising had been published. Since launch Part 2 has languished in obscurity. My decision to create a mailing list this fall and to work on my own blog has been a direct result of this failure. I need to talk to my audience directly. (Hello, my name is Erik.)
On the positive side, I have a complete book which works really well as a complete book. In fact, the reviews in general were much more positive for The Complete Novel than they were for Part 1 (Hmmmm… why could that be?) or for Part 2.
So after fretting and discussing things with my Council of Sophomores, I have decided to remove Aetna Adrift: Part 1 and Aetna Adrift: Part 2 from publication. This will give a clear focus for my marketing efforts and do an effective job of helping readers discover the complete story.
In one sense it's a bit of starting over, but on the other hand, it's starting over with a mostly clean slate and a solid novel to present to readers. I am confident I have made the right decision, and in the near future I am looking forward getting some much needed traction for Aetna Adrift.
If you have any book reviews on either Part 1 or Part 2 and you're interested in helping out, it would be a huge favor to me if you would move them over to The Complete Novel. You can do so here. If you haven't written a review, that would be a huge help also.
You can still receive a free copy of Part 1 by signing up for my occasional newsletter. That will always remain possible, so if you know someone who loves science fiction send them my way.
Related articles