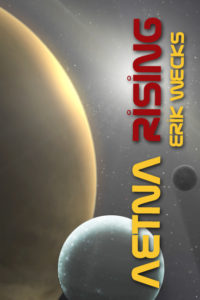 This month, I have been telling you that my book Moon Rise is going to be coming out shortly in paperback and for the Kindle. At the last minute, I have decided to change the name, and I thought I would take a minute and explain my decision.
The explanation is really quite simple. When searched in Google, "Moon Rise" comes up with 2.1 million hits. "Aetna Rising" comes up with 300. If I want to have a space in the front window of the online world, I need to make a change. So from here on out Moon Rise is now Aetna Rising.
I need to give a quick word of thanks to the unnamed author who is letting me read an early draft of their book on marketing for authors. That book is changing more than just my title. More improvements to come.
By the way, to expose the process of writing and marketing a little more, I have decided to leave the title Moon Rise in at least one post on this site. I will add a link to this one so that people can find the book.