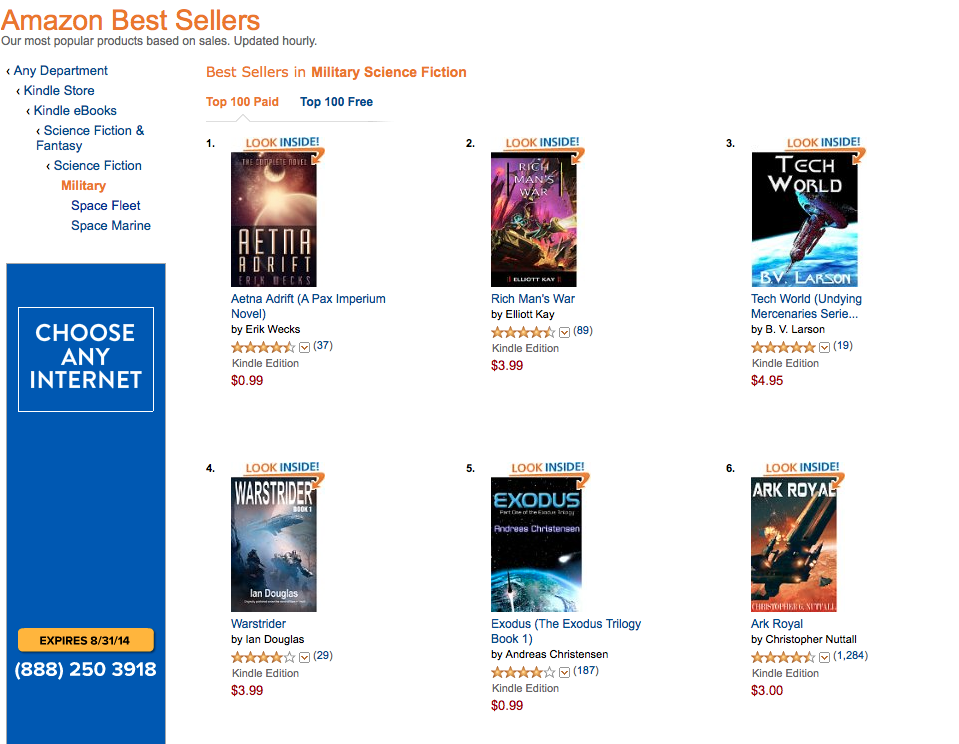 It's official! Aetna Adrift is a best selling book! As of 10:30 PM, here are the current Amazon rankings.
#1 Military Science Fiction
#1 Space Marine Science Fiction
#1 Space Fleet Science Fiction
#2 Hard Science Fiction
#2 High Tech Science Fiction
#2 Space Opera Science Fiction
#2 Galactic Empire Science Fiction
Can I get a Woot!?
Thank you to everyone who has rooted and cheered and yelled loudly on social media. Thanks especially to everyone who wrote reviews. They made a huge difference.
Beyond just this story, it's been a great day overall. I have three different Pax stories on the charts, and I had a great kickoff day for The Far Bank of the Rubicon! We'll see what the month holds… probably a steep drop to something much more reasonable, but just the fact that a whole bunch of people found out about my work today and some portion of them chose to try me out makes me a little giddy.
Thanks everyone! Now on to the short story collection release on August 23rd!
11:11 pm: Just had to add that my overall sales today made me the #58 best selling science fiction writer on all of Amazon. Like I said, there's nowhere to go but down from here, but boy is it cool for just this moment.